Content marketing has to deliver business results. These results usually come in the form of a conversion—a new subscriber to your blog or emailer, closing a sale, or a customer downloading an offer.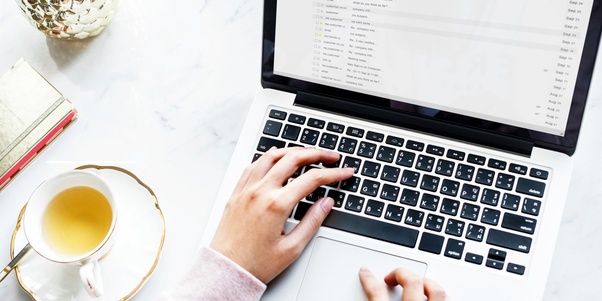 For all the time that you've spent creating content, are you making sure that your efforts are delivering the results you need? If the answer is 'no', hopefully, this answer will help get you started on the best ways to optimize your blog for conversions.
1.

Optimize your blog based on data

If you're diligent about tracking your site's performance via tools like Google Analytics, use the data you've gathered to study patterns. Understanding these patterns can help you tweak your content to maximize conversions. For example:
Are there particular posts that drew a lot of attention from your visitors? Check your numbers and see if these articles share a common theme or subject matter.

Take a look at which times and dates your site gets the most visitors. You could adjust your publication schedule in order to deliver new content to a wider audience.

Check which posts have the highest bounce rates—possibly meaning that this particular topic is not relevant to your core audience.
2.

Create multiple offers

Often marketers will supplement a blog post with exclusive content—a white paper or proprietary research that can be accessed only after a visitor has signed up for their offer. While this strategy works, you also want to make sure your offer is relevant to the type of content you've created. This means you have to create more than just one.

Depending on the kind of content you publish, you can offer:
Slideshares

Videos

Discounts

Freebies

Templates

Podcasts
Just make sure that whatever form your additional, exclusive offer takes, that it's relevant and provides additional value.
3.

Test what's working and what's not

Great marketers have an instinct for what works and what makes their audience respond to their efforts. However, you can't go on instinct alone. You should have data to substantiate your efforts to streamline your next steps. Here are some key things to take note of and test:
Content length

Publishing schedule

Post frequency

Call to action

Design

Lead magnets and offers
The goal is to find out what actually works and what doesn't. This way, you can easily tweak your current strategy and improve your content marketing efforts.
4.

Make sure you have a clear CTA

Call-to-actions (CTAs) are critical to any content you produce. You want audiences to know exactly what you want them to do. You want to avoid confusing them as to what their next steps should be. That said, CTAs should be clear, concise, and specific. Keep the following in mind:
It has to be tasteful. While it has to be clear and straightforward, avoid creating something that will turn your readers off.

Make sure it's relevant and ties back to your headline. It has to answer a need for your readers.

Your CTA should provide value. Make sure it has apparent value so readers are compelled to take action.

Make it simple. Don't complicate the process or it's very likely your customers will just end up bouncing off your page.
These four things are meant to help you get started. Hopefully, it should give your blog an opportunity to boost conversions. If you think you need more help, feel free to get in touch with us at LeadsPanda for more in-depth advice on how to move forward. Otherwise, leave me a comment below if you have any questions!