How Cloudivize Increased Engagement Among Their Niche Technical Audience
Executive Summary
Tech companies don't have it easy when it comes to content marketing. To be credible in their industry, they are expected to be a source of well-written, high-quality content related to their niche. They face the challenge of simplifying complex, technical ideas to engage and capture the interest of their readers.
This was especially true for Cloudivize Technologies LTD. With limited bandwidth for content production and lack of content marketing expertise, it was difficult to leverage their internal expertise to maximize content marketing opportunities.
To manage these challenges, LeadsPanda was tapped to: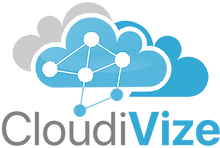 About Cloudivize
Cloudivize Technologies LTD is a technology company that develops and provides a state-of-the-art visual operating environment to the cloud user (primarily AWS) community. The brand's solution is essentially the first visual Cloud Operating System (COS), enabling the evolution of cloud platforms from the "DOS era" into the "Windows era" using an advanced visual UX.
Unable to find relevant yet engaging topics
Cloudivize caters to a very niche audience that demands expertly written content. With the internal team unable to produce the material themselves, Cloudivize had to outsource content development. Unfortunately, limited understanding of the subject matter by previously hired writers made it difficult for them to craft interesting and engaging topics for publication.

Limited time and resources to dedicate towards research and blog writing to meet targets.
Cloudivize's internal team was very knowledgeable about the business and industry. However, each piece of content developed demanded intensive research and resources to produce—something that internal team members couldn't keep up with.

Limited content marketing experience and expertise
Although the Cloudivize team are experts at what they do, even when they did have time to personally create content on topics that were beyond the capabilities of previously outsourced writers, their speciality is not within the content marketing sphere. This means content that was created was not necessarily optimized for search engines, for example.

Additionally, without a dedicated content marketing team, they could not incorporate important content marketing tools such as a comprehensive audience profile or a professional content calendar and content creation plan centered on relevant topics.
"We deal with a very technical audience. When we got the sample blog, we were convinced that this is the level of authority and credibility that we were looking for. It showed us the professional knowledge of the LeadsPanda team, and we were impressed"
Created targeted and engaging content for Cloudivize's highly technical audience.
Being so deeply immersed in a niche, technical business made it difficult for Cloudivize team members to recognize what topics would best engage their audience. LeadsPanda was able to craft topics that would do so while still communicating brand authority and expertise.

Delivered high quality, strategic content for consistent, weekly publication written by industry writers.
To address the team's limited bandwidth, Leadspanda stepped in to develop content that met the internal team's stringent standards following a pace that would ultimately boost engagement on their site.

Coordinated closely with Cloudivize team to track metrics and results to constantly improve output.
You can't improve what you can't measure. To that end, Leadspanda made it a point to track measurable metrics, including engagement and bounce rates, lead generation through SEO strategies, and thought leadership metrics via social shares, mentions, and time spent on site to help identify areas of improvement for the brand.
"Working with LeadsPanda was a mind opener for finding topics to write about. We also freed up a lot of our time for other tasks and we got very qualitative results."
Cloudivize's inability to find industry writers who could deliver content with the same expertise and authority as their team members was a major challenge that prevented them from publishing regular content. With Leadspanda, not only did they gain access to a team of writers who could write credibly about the subject matter, they were able to boost production and engagement by 54%.
"Before LeadsPanda, we were struggling to find relevant topics and allocate the time to research and produce content. We ordered a sample blog from LeadsPanda, and we were impressed with the domain expertise, flexibility, prompt communication, and high-quality delivery. We were convinced that this is what we were looking for. If you are looking for high-quality content, save your time for more critical tasks, and let LeadsPanda provide you the professional content"

How FleetComplete Generated a Consistent Flow of Quality Content With Minimal Effort