If you know the value of content marketing, it's likely you're already implementing campaigns and strategies to drive the results you need. 
But how can you tell if your efforts are paying off? How can you tell if you should continue with a particular campaign, or if a specific activity deserves more focus or additional marketing budget and resources?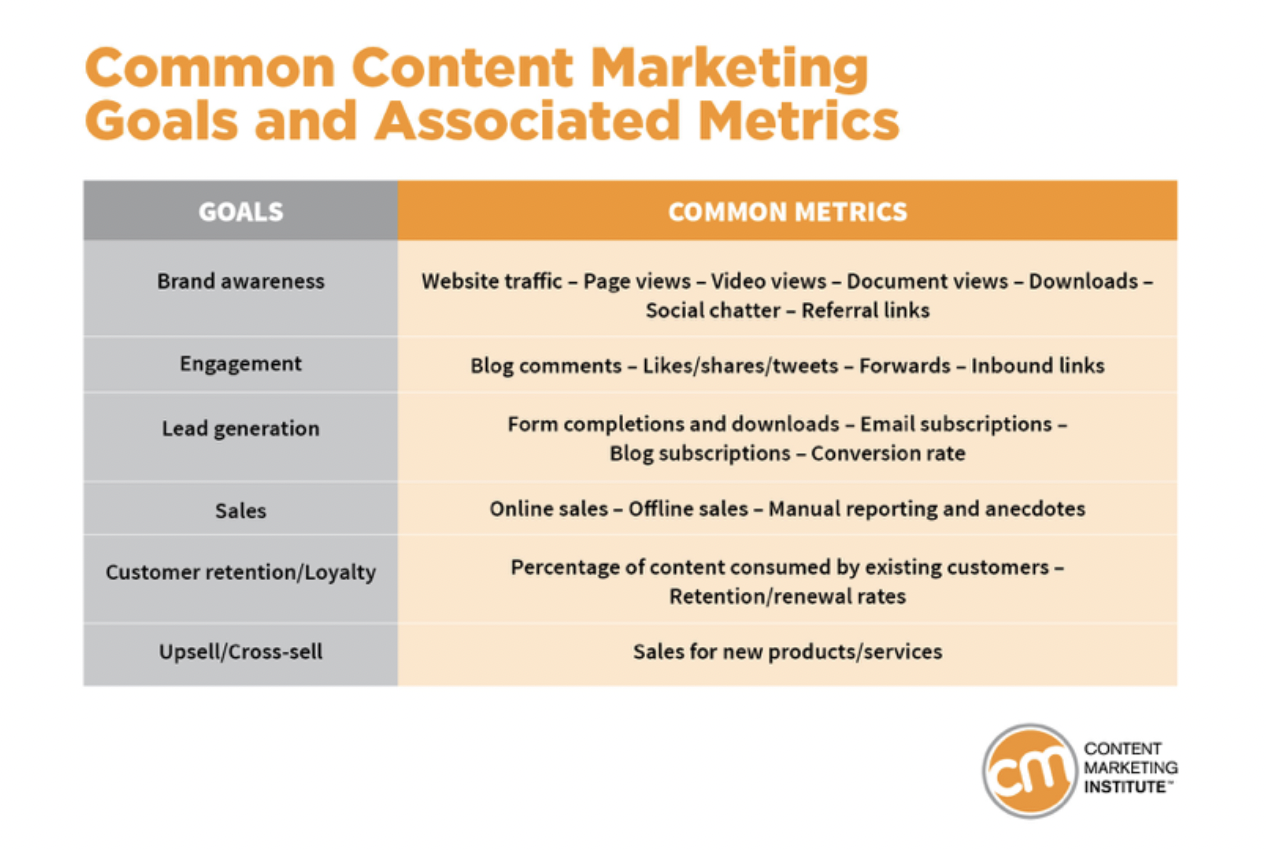 At the end of the day, your resources are finite. If you're in charge of your business's marketing efforts, you need to know what works and what doesn't so you can allocate resources to areas that need more effort or campaigns that need improvement. To do all that, you first need to determine if your content marketing efforts are effective. 
Here are some key metrics you should be looking at: 
1. Traffic
Traffic is the lifeblood of online content. If nobody is going to your website, having the best-written blog in the world won't matter—and nobody will know you have the best product or service, either. 
If there is one metric that can reveal whether your content marketing efforts are delivering the results you need, it's traffic. It's a very basic way to measure the strength of your brand in a way that provides insight and value for all the effort that you're putting in.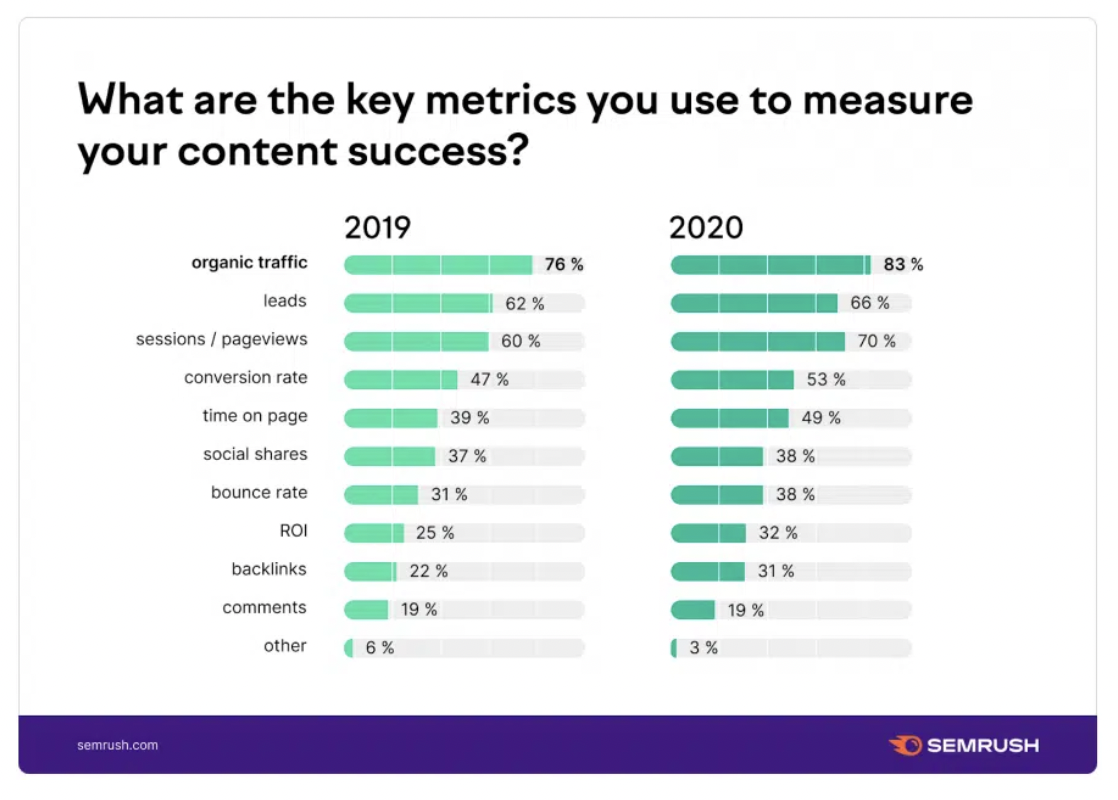 Traffic can be divided into several categories for a more comprehensive understanding of what's bringing people to your site. Some factors to consider are: 
Users:

the unique visitors that go to your page. 

Pageviews:

the total number of times a particular page on your website has been viewed. 

Unique pageviews:

the aggregate pageviews a single user generates during a session. 
Based on data from these metrics, content marketers can learn about the volume of traffic that arrives on a site, where it's coming from, geographic locations, and what kind of device they used. 
How does this help determine if your efforts are delivering the results you need? Let's say you're targeting U.S. customers mainly, but you're getting a lot of traffic in Asia instead. You may have to tweak your content to cater more to an American audience to be more effective. Alternatively, you have an opportunity to expand your efforts to be more inclusive of an Asian market. 
2. Conversions
While you know that people are going to your site and are probably reading your blog, you want to know what they're doing once they finish reading. Are they clicking on the links you included in your post? Are they acting on your CTA? Are they signing up for your newsletter? Or are they completing a purchase on your site? 
Ultimately, you decide what counts as a conversion. For some businesses, content marketing efforts are aimed at making sales. For others, a conversion may be something as simple as someone following your social media accounts after reading about you on your website. 
When you identify and understand your metrics for conversions, you can use them to determine whether or not your content marketing campaigns are working. 
3. Engagement
It's good to measure the traffic on your site, but this alone doesn't paint a full picture of how effective your efforts are. Sometimes it only shows how good you are at getting people to click on your links, and not how compelling your content actually is. 
To measure whether your content is effective, consider whether people engage with it. If visitors are spending time on your site, this signifies that your content is compelling enough to capture and hold their interest. 
For content that's made to be read, check the Average Number of Pages Per Session, which shows how many pages a user reads when they visit your site. Average Session Duration shows how long users tend to stay; Bounce Rates reveal how fast a user leaves your site after arriving. 
Another easy way to consider the effectiveness of your content is whether people share it on social media. How often has it been shared, and how much engagement has it received on a platform? High engagement—shown through likes and shares—means your audience thinks your content is valuable. 
4. SEO Performance
If you're a content marketer, it's likely that you're also using SEO strategies to help give your content more visibility and drive audiences to your website. Remember, 68% of online experiences begin with a search engine. 
By tracking the number of visits that come from organic search, you can determine how well your SEO efforts are contributing to your overall marketing efforts. 
There are a few key metrics you can track here. SERP ranking is arguably the most important one, which is the metric you need to track your page's position in search engine results for a specific keyword or key phrase. 
Rankings aren't static and will change over time, so be sure to review this metric regularly. If you're ranking pretty high up in searches, your goal is to maintain that position by improving your trust and authority. If you're ranking quite low, then you want to improve your SEO efforts to help raise your rank. 
If you want to learn more, reach out to us. Book a consultation, or get started with Leadspanda to find out how we can help you. 
For any questions, leave a comment below or check out our LinkedIn or Twitter.