If you're active on social media, then you know just how important visuals are to your overall strategy. On a platform that puts as much value on images and graphics as copywriting and content quality, it follows that the images you use on your posts will ultimately affect engagement. 
Take these statistics for example: 
Images are the most popular form of content on

Facebook

.

Tweets

with visuals are three times more likely to get engagement. 

LinkedIn

posts with images get about 98% more comments than average.  
Vision is one of the most powerful senses—people are likely to remember 10% of what you tell them, but 65% of the information if it includes an image. 
With this in mind, it's obviously very important to follow these best practice guidelines for creating visually appealing social media content. 
1. Always Include Visuals as a Key Part of Your Social Media Strategy
Do not add images and visuals to your social media posts as an afterthought. Since images have a massive impact on your audience, they should be part of your overall social media strategy. 
Visuals should blend seamlessly with every element of your social media post—from the platform it gets published on, to the copy that accompanies it, and the time it gets posted. You'll get the best results when your work is rooted in purpose and narrative. 
That said, the image you use for your social media posts should always: 
Be backed by solid audience research to know what kind of visual content is most relevant to them.

Be aligned with your brand's overall mood board so your color palettes and other key visual elements are aligned with brand identity. 

Be relevant to each platform you intend to run it on. 

Be timed to post at peak hours for your audience. 
2. Familiarize Yourself with Basic Creatives
When someone asks: what makes a great visual? The answer is very often relative. It will depend on the context and who's looking at it. 
However, there are some basics that make images more effective for social media. Here are some tips to get started. 
Make sure there's a clear focal point in your image that will attract the audience's eye to the visual. 

Try to choose images that follow the rule of thirds: divide the frame into thirds sideways and up and down. Placing the main subject on one of the intersections (rather than in the middle) to make it more interesting.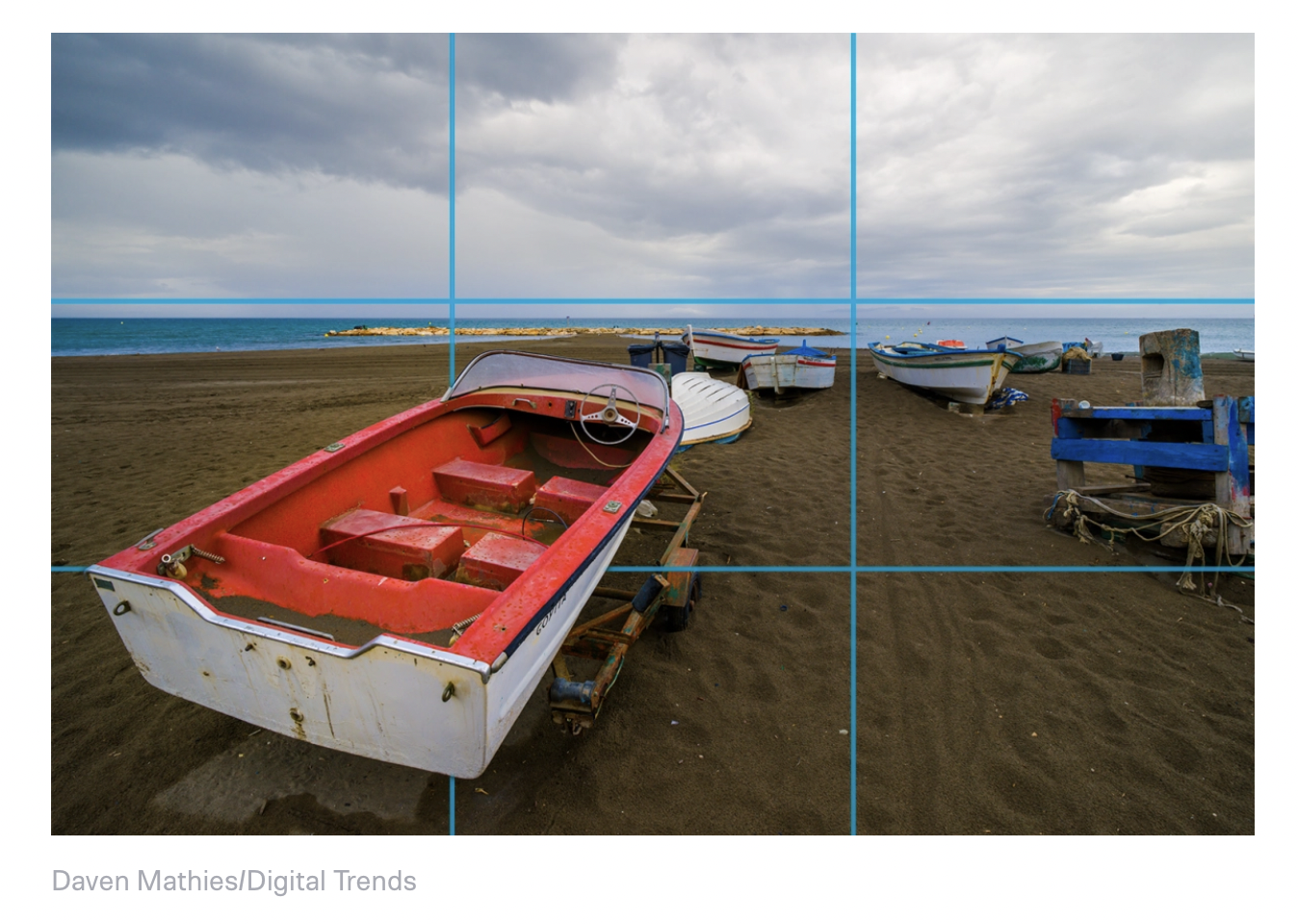 Photographs should feature as much natural lighting as possible. 

Choose images with good contrast. 

For both graphics and photographs, always choose complementary colors based on the color wheel.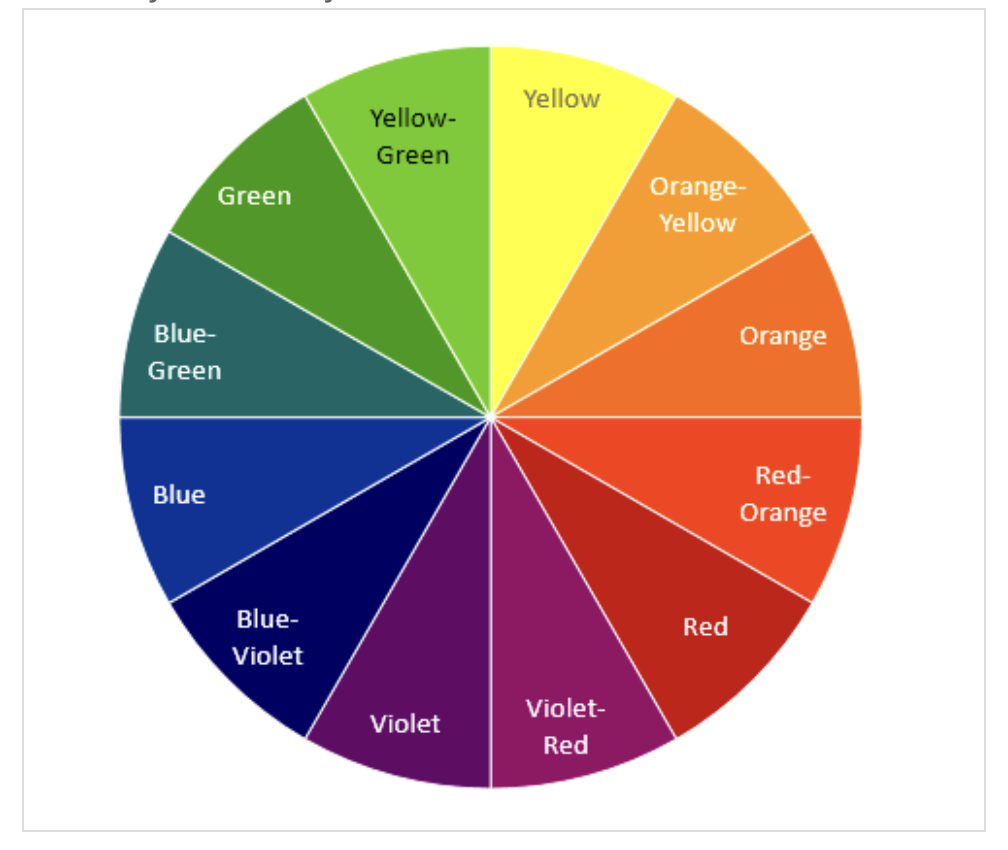 Complementary colors are found on opposite sides of the color wheel (Image Source).
3. Take Advantage of Available Tools
It's great if you have the budget to host photo shoots for your business or have professional graphic designers create eye-catching images for your posts. However, resources for marketing tend to be limited. Fortunately, content marketers have a lot of tools at their disposal to help them produce great images for social media—and some of them are even free. 
Here are a couple that are definitely worth keeping on your radar: 
Canva is a graphic design tool that helps simplify the process of digital design and can even do basic photo editing.

It has many features that let you easily create anything you need and has templates that you can tailor and adjust according to your needs. Most of the basic tools and features on Canva are free but if you opt for the paid version, you get access to a lot more bells and whistles that can make graphic design easier.

Unsplash is a site dedicated to sharing free stock photography.

It's the perfect source for free images from hundreds of thousands of contributing photographers. Just be sure to cite your source if you do end up using them on your posts. 
4. Don't Go Overboard On Branding 
Because we usually share something on social media with the intent for it to be shared or even go viral, it's always best to have some sort of identifying branding element on your post that shows your name or business. However, good branding doesn't have to be blatant. 
There are ways to make your website or logo visible without making it obtrusive. A small logo in the corner or a discreet typeface displaying your website address usually works. But remember to consider context as well. Not every Facebook post will need a logo. Not every Instagram story or reel will need your brand plastered across it. 
5. Be Mindful of Representation 
Do your social media images reflect the true diversity of your audience? Does your visual reinforce gender diversity? Are you conscious of promoting body positivity? These are questions you should consider when you're making content for your social media platforms—especially in this day and age. 
Supporting diversity and inclusion goes beyond social responsibility. It's easier for your audience to imagine themselves using your product or service if they see someone they can relate to on your social media pages. Be sure to check your audience analytics to understand the demographics of your target market. The data you gather will be very useful for your creative process—both for copywriting and creating visuals and graphics to accompany it. 
One Final Thing to Remember When Creating Visuals for Social Media
Not everyone has the capacity to experience visual content the same way, so make your images as accessible to as many people as possible. These days, you have the option to create: 
Alt-text descriptions that allow the visually impaired to understand and appreciate images that are published on social media platforms. 

Subtitles, which are ideal for hearing impaired viewers and help provide a better social media experience even with the sound off. 
Pay attention to these guidelines and you'll see a big difference in your social media engagement. 
If you want to learn more, reach out to us. Book a consultation or get started with LeadsPanda to find out how we can help you. 
For any questions, leave a comment below or check out our LinkedIn or Twitter.