Content marketing has evolved so much through the years that it's now one of the most complex arms of marketing. Fortunately, technology has kept up! As the industry has changed and grown, so has the technology that can help marketers do their jobs easier, faster, and with more accuracy. 
Marketing used to be as simple as printing a clever, catchy slogan on a poster that you would display everywhere. But the advent of digital media and the internet significantly changed the way marketers did things. We now have many channels to connect with a buying audience, and marketers with the right tools can find the best channels to capture the attention of their target markets and engage them for better chances of conversion. Quite simply, the best content marketing tools are built to help you clearly deliver your key messages and communications objectives so you can attract the right customers. 
Through the years, we've tried and tested multiple tools that have made many promises—more features, ease of setup, affordability, great customer support, accurate insight and analytics, and so on and so forth. Below is a list of our top choices, along with a handy list of pros and cons so you can make more informed decisions. 
Best for: Web design, blogging, publishing editorial content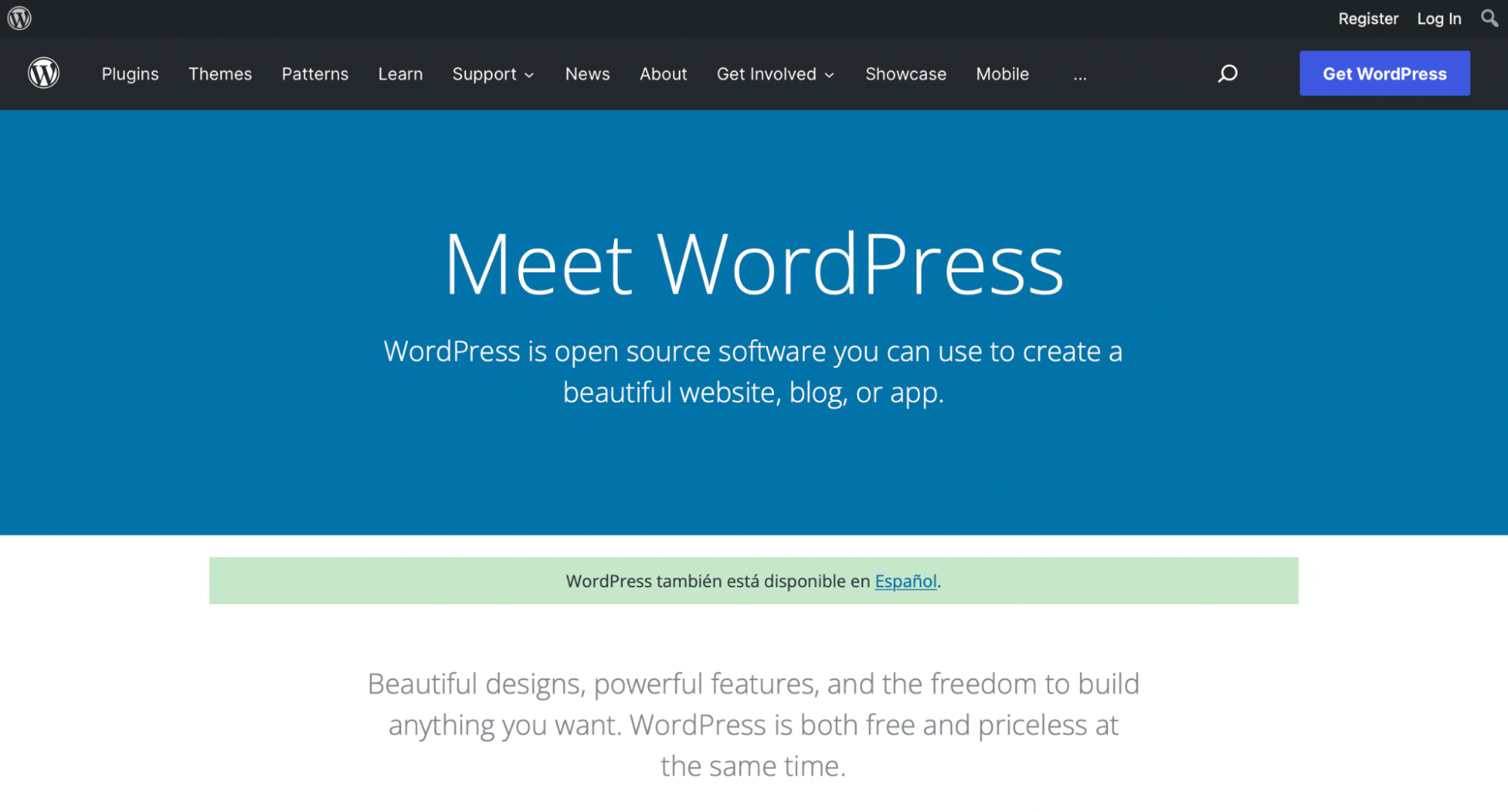 Pros: 
Highly customizable

Lots of available integrations

Widely used CMS
Cons: 
Can be quite complicated to maintain and set up
WordPress is the most popular and widely used content management system (CMS) in the world. According to Search Engine Journal, WordPress is used by 39.5% of all websites. 
Its popularity can be credited to being a highly extendable free and open-source CMS that lets users host and build websites according to their specifications. You have the option to self-host or choose to host your site on WordPress.com. It also follows a plugin architecture and a template system that allow you to customize websites quite easily depending on your needs. 
As you tailor your site to add more features, however, take note that it can get quite complicated. Eventually, you may need the help of an experienced developer.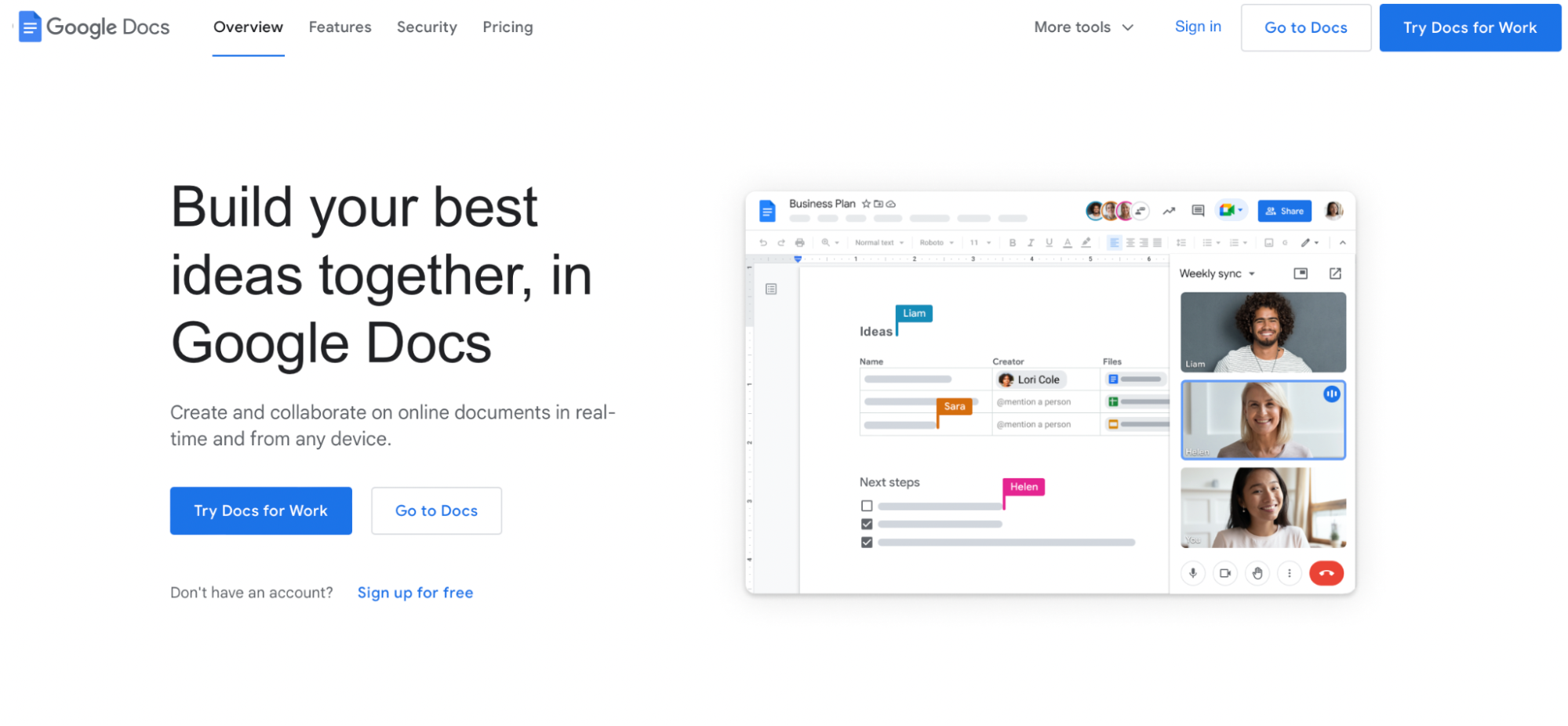 Best for: Real time editing and collaboration with content teams
Pros: 
Free

Widely used

Familiar interface and functionality making it very easy to use
Cons: 
Hard to open documents generated in Google Docs using other software
Almost all marketers and content creators use Google Docs as a platform to draft their articles. It is by far the best platform for real-time writing and editing collaboration, while also minimizing versioning issues—an especially useful feature for any team that goes through a stringent multi-layer editing process. Most of all, it's free, easy to use, and offers a familiar user experience. The whole platform is very similar to Microsoft Word. Additionally, it's very easy to upload a Google Doc directly to your CMS. 
Best for: Comprehensive editing and proofreading
Pros: 
Reliable and accurate grammar and spelling checker

Offers a lot of third-party integrations

Supports multiple collaboration features
Cons: 
Their plagiarism checker could be more accurate and comprehensive
Producing content is both a creative and technical endeavor. When you write articles, you want to be able to write uninterrupted and not get bogged down worrying about every single grammar and punctuation rule you're violating. Grammarly lets you do that and still produce a clean, grammatically perfect copy. Grammarly will catch the tiniest typos and even tweak your writing style to fit the tone and style that you need. 
They also have a browser extension that works with Safari and Chrome and offers basic grammar and punctuation reviews under the free plan.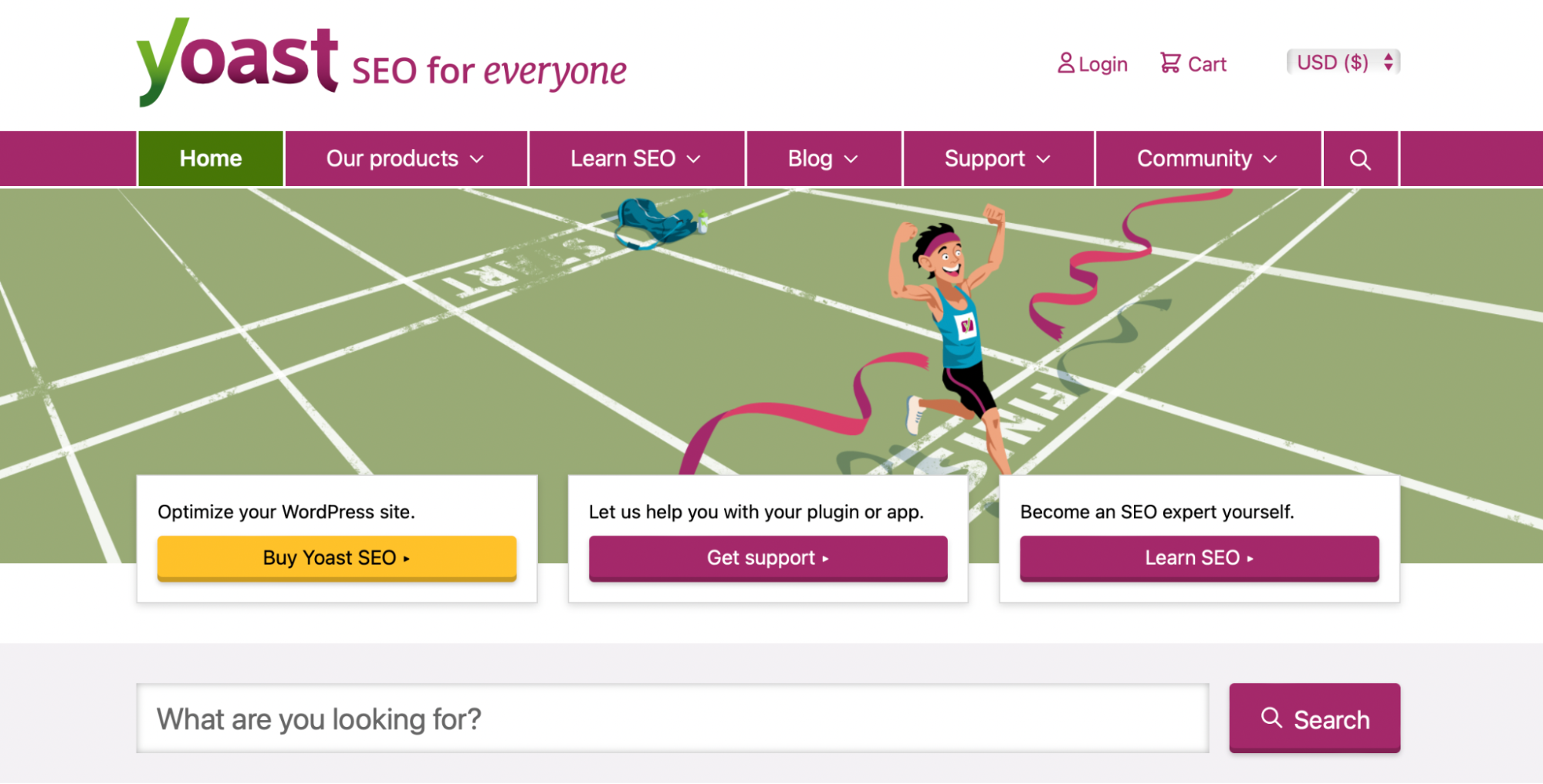 Best for: WordPress users who want to boost their SEO efforts
Pros: 
Easy to use

Delivers real-time suggestions to improve content

Known as one of the best SEO plugins available
Cons: 
Works only with WordPress
If there's an all-in-one WordPress plugin that you can use to help improve your SEO efforts, Yoast is it. Yoast can do pretty much everything in a single dashboard. Edit meta descriptions and offer a preview, edit URL slugs, identify keywords, and suggest internal links. You're then given a simple reference checklist to see if you've optimized your post to the best effect. (It's red if you need to improve it, yellow if it needs more work, and green if you've properly optimized it.)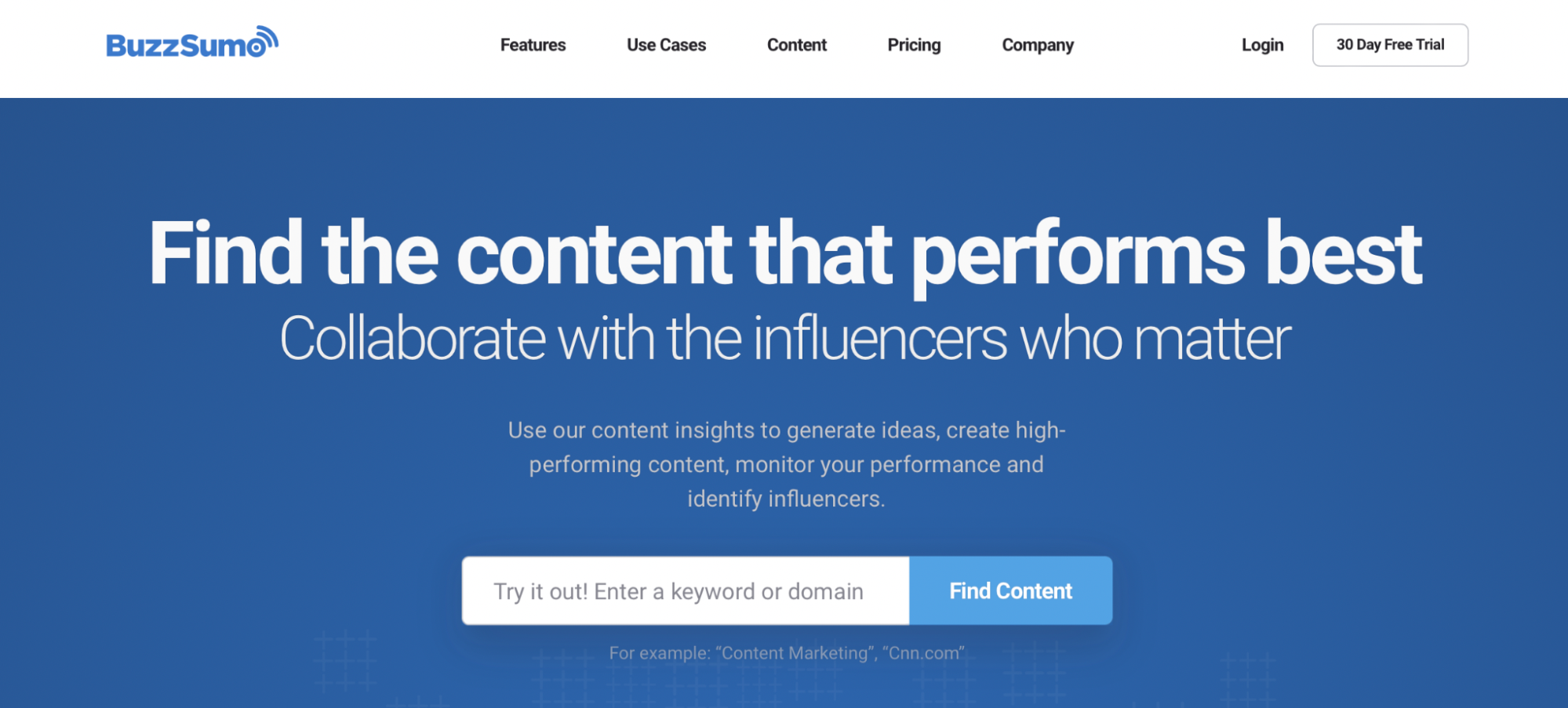 Best for: Conducting content research and delivering performance metrics
Pros: 
Straightforward content research

Great knowledge base and support options

Great feature selection for social listening and trending topics
Cons: 
Free trial features very limited functionality
If content curation is part of your content marketing strategy, Buzzsumo is a great multi-purpose content tool that helps you do research into the latest trending topics, topics that your competitors are publishing, and material that key influencers in your niche are publishing. You can review metrics on social shares as well, view any backlinks being generated, and check what influencers are sharing.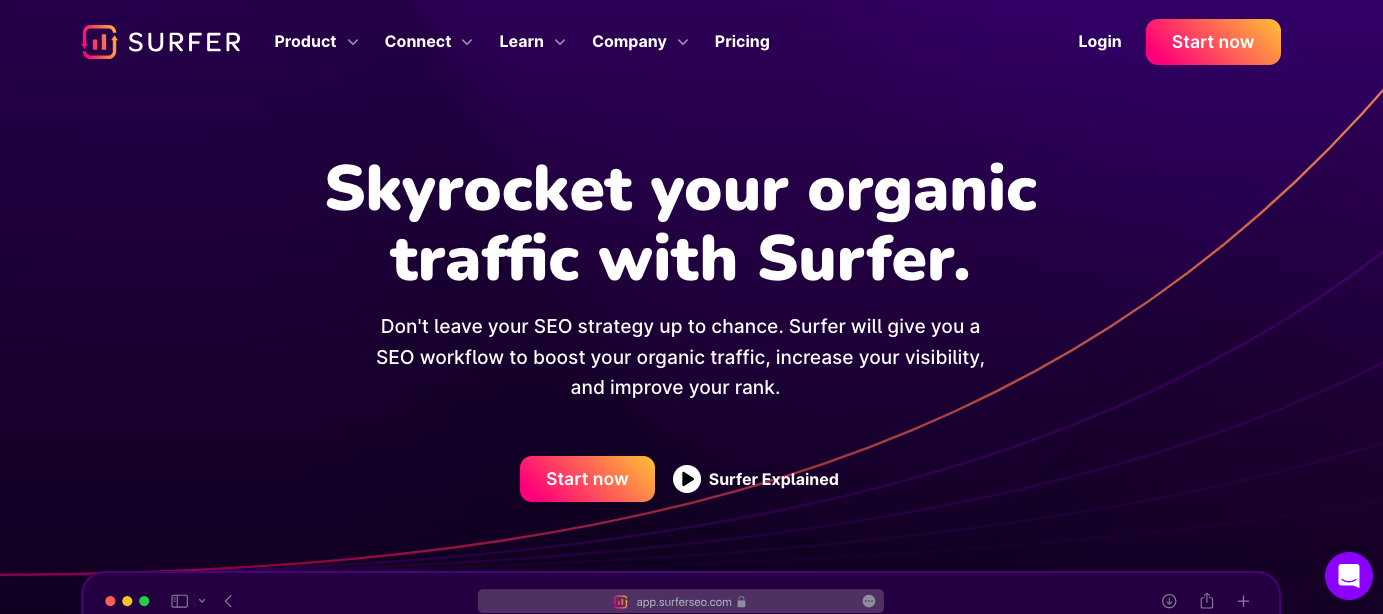 Best for: Writing SEO-optimized content and improving published content to boost SERP rankings.
Pros: 
Effective tools that help you rank higher on search engines

Full site SEO auditor

Comprehensive keyword suggestion list
Cons:
Surfer is by far one of the best on-page SEO tools that lets users optimize their content based on multiple SEO factors to improve search rankings. Surfer SEO offers both keyword and content optimization, allowing businesses to take a more data-driven approach to their content creation. It bases its suggestion on over 500 on-page signals, which will likely include top-ranked sites in your niche. You will likely see ranking gains whenever you follow their recommendations and data is presented in such a way that users who are beginners in SEO can still easily understand what they need to do to get better results. 
There are definitely a lot more content marketing tools available today, but this list can help you get started and ensure you meet your content marketing objectives. Try them out and see how well they work for your content marketing efforts. 
If you want to learn more, reach out to us. Book a consultation or get started with LeadsPanda to find out how we can help you. 
For any questions, leave a comment below or check out our LinkedIn or Twitter.