Social media is a great way to promote your business. And among all social media platforms, Facebook has proven to be one of the most effective ways to put your brand in the spotlight. Why? Consider these statistics: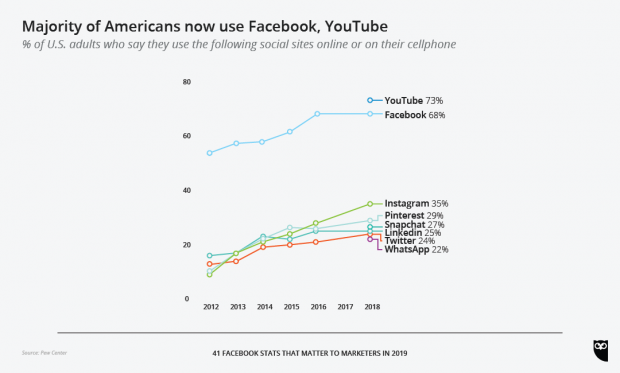 To that end, there's certainly a lot of potential to grow your business simply by leveraging on this social media platform and creating a business page for your company, product, or service.
Now, the question is what can you do to promote your Facebook page and make sure people see it and hear what you have to say? Take a look at the following tips below:
1. Get to know your audience
Don't take for granted the fact that you have ready access to a big pool of potential customers. At the end of the day, you will be competing for their attention because there's a lot of competition out there. The best way to draw an audience to your page and encourage them to engage is by understanding who they are and posting the most relevant content for them.
2. Post regularly
Posting intermittently won't do anything to build your audience on Facebook. If you want to consistently promote your page, you need to consistently deliver relevant content. Set a schedule and stick to it so your followers can look forward to new material regularly from you.
3. Join Facebook groups
There are a lot of Facebook groups that bring together users with the same interests. Take the time to look for them and join these groups to find out what they're interests are and determine exactly what's relevant to them.
4. Create your own group
If you have a very niche business and can't exactly find a group that fits your profile to a T, consider making your own and building your own community. This will allow you to add members, share articles, possibly even build a solid list of quality prospects.
5. Engage and communicate with your followers
When your Facebook page starts picking up and you notice your users start engaging with you on social media, be sure to take the time to reply to them. Answer any questions they leave on your wall, engage in discussions, create conversations.
6. Leverage on Facebook ads
You have the option to bring your ad in front of more users by creating and running ads. Depending on your budget and needs, you can easily scale this to fit your requirements.
7. Reach out to personal users and pages within the same niche
Chances are, there are other Facebook users out there that share the same vision as your business. Find them and reach out. A simple message that affirms their efforts on their wall or liking content that compliments them on their latest post could help bring more attention to your own page.
8. Make the most out of Facebook features
Facebook now offers so many features that can draw more attention to your page. Regularly posting on your wall is great, but Facebook also has a stories feature and Facebook live. These new features give users the opportunity to give a behind the scenes peek into what goes on with your company, making your brand more relatable.
9. Use your website to build a following
Make it easy for your audience to follow your Facebook page. Adding a small widget on your blog posts can bring your existing readers from your website to your Facebook page.
10. Promote offline
Promotion doesn't have to happen exclusively online. Feel free to add your Facebook page to your business cards, flyers, t-shirts, and other platforms that you know people will see. There you have it—10 simple ways you can promote your Facebook page. Hope this helps and answers your questions. If you want to discuss this further, get in touch with me via Leadspanda.